Indiana's tight housing market is a challenge not just in suburbia, but also rural parts of the state.
Orange County's largest employer, French Lick Resort, is building a subdivision with 76 homes to help with the area's housing shortage.
A 2019 study by the Regional Opportunities Initiative says more than 200 new homes will need to be built in Orange County by 2025 to keep up with demand.
The development is in its beginning stages but a couple residents, like Springs Valley Elementary School teacher Caity Pierce, have already moved in. 
Hers is one of the first homes built by the French Lick Resort, and she moved in just three weeks ago.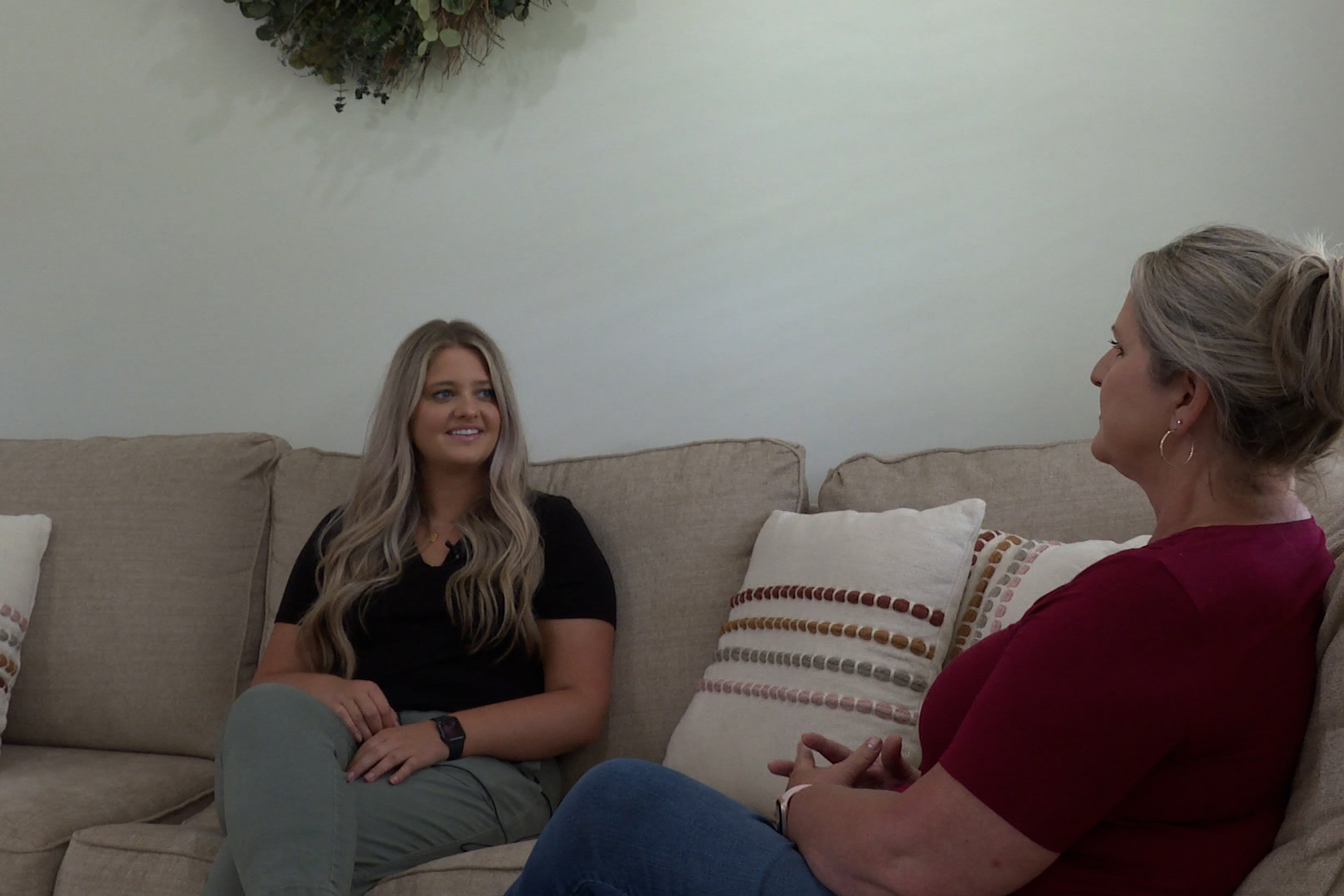 Pierce is from Orange County, and wanted the opportunity to come back and work. She'd been shopping for a place without much luck.
"Really, if you were going to buy a home here, you had to buy a fixer-upper," she said. "And even those fixer-uppers were going to be, you know, $80-100,000."
But she didn't want to spend money on home repairs. Her realtor suggested she check out houses French Lick Resort was working on.
In Orange County, the median home listing price is $174,000, cheaper than the state's median, which is $219,000. But the county's 12-percent poverty rate is higher than the state's, which is 9 percent. And nearly 20 percent of Orange County's housing was built before 1940, which isn't unusual for Indiana's rural areas.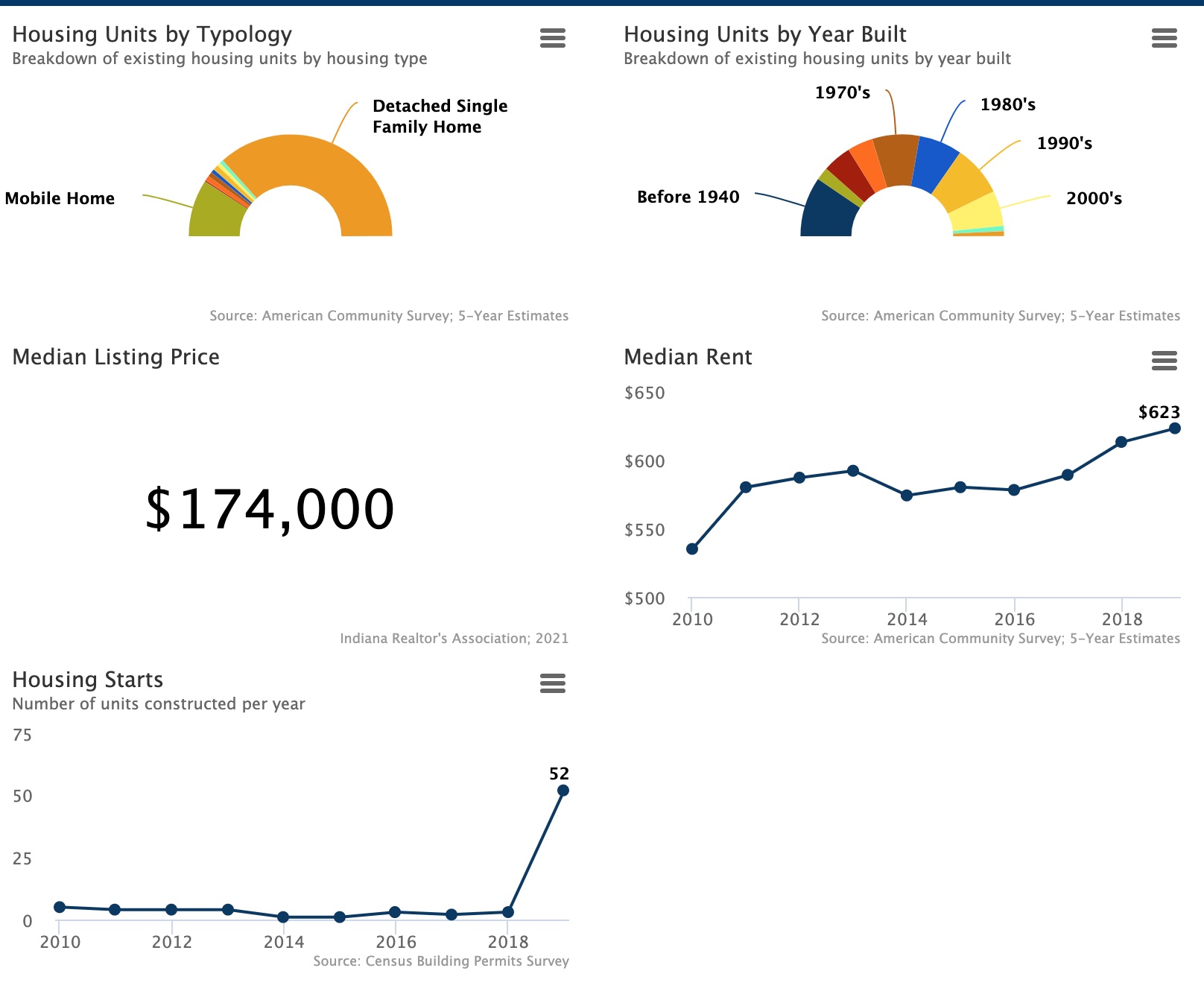 Kristal Painter is the Orange County Economic Development Partnership executive director. She said it's the first development to come up in the community in more than 60 years.
"I think that's just something you're going to find in rural America, unfortunately. The towns have been built out," she said. "And then we have farmland, acreage that is owned by people that maybe weren't so willing to sell that land. But as things are changing, and your town is growing, and our county is growing, I think those conversations are starting to happen."
Her organization has been acting as the realtor for the homes, and helps match buyers with local lenders. 
The houses will vary a little in size, but will all have three bedrooms, two bathrooms, and a two-car garage – going for around $155,000.
Painter said that short term, the goal is to get locals into affordable, quality housing. Long term, she expects the effort will be effective for drawing in new talent for employers. 
The money made selling one house gets invested into building the next one, and so on. 
According to the Indiana Housing Authority, for every 100 new jobs created, only 28 new housing units are being created. That compares to 56 new units nationally. 
Chuck Franz, the vice president of Cook Group, said that aligns with feedback the company got from its employees, who said finding good local housing was next to impossible.
"You're hearing this from your existing employees. But think about recruitment," he said. "When you're trying to recruit talent, maybe in our case, culinary talent from Louisville, hospitality, people graduating from Purdue or Indiana University. If they can't find a place to live down here, they're going to look elsewhere." 
A Regional Opportunities Initiative study examining the housing conditions in the region shows that an increasing number of residents in an 11-county area are commuting out for work.
Franz said continuing development in the area will take infrastructure support like roads and sewers that he doesn't have the authority to build on his own. They plan to build another, smaller development in French Lick near the resort.
Pierce said now that she's moved in, she's ready to root herself in the community and develop in her professional life. She says without this opportunity she'd be renting somewhere or living with her parents and looking for a place.
"So, living here now is so surreal. Like some days, I'm like, 'Oh, I have a house.'"
Cook Group is planning a similar development for Owen County, with construction starting as early as this fall.