Local professionals and students are working to help preserve Ukrainian culture as Russia tries to overrun Ukraine.   
It started on the first day of the invasion. Some Ukrainian cultural researchers reached out to Iryna Voloshyna, a PhD candidate in Indiana University's Department of Folklore and Ethnomusicology, asking for help finding a safe space for their collections.
Voloshyna in turn reached out to Jessica Turner of the American Folklore Society housed at IU. Together they networked with national and international organizations and colleagues to create and maintain a cloud storage environment to preserve large amounts of "heritage research data."   
"The kind of work ethnographers, ethnomusicologists and folklorists are working on," Turner said. "Collecting interviews, recording songs, and [collecting] photographs of traditional cultural expression, and heritage art … so these are researchers that had a lot of years' worth of that kind of material on hard drives that they were really worried about losing." 
In the face of Russian claims on Ukrainian culture, Turner said "maintaining a claim on this heritage is crucial to individuals for whom it's their life's work or family's artistic practice."   
For example, consider the richly colored, traditional Ukrainian folk garments at Ukraine's Ivan Honchar Museum – one cultural institution whose website is still functional despite a raging war.
Voloshyna said the rich colors and intricate designs signal which region of Ukraine the person wearing the garment is from. Some traditional designs even carry symbolic meanings.  
"So, if a woman was embroidering a shirt for her, I don't know, brother or son or husband who's going to war," she said, "then she would choose the ornaments that would have, like, protecting features."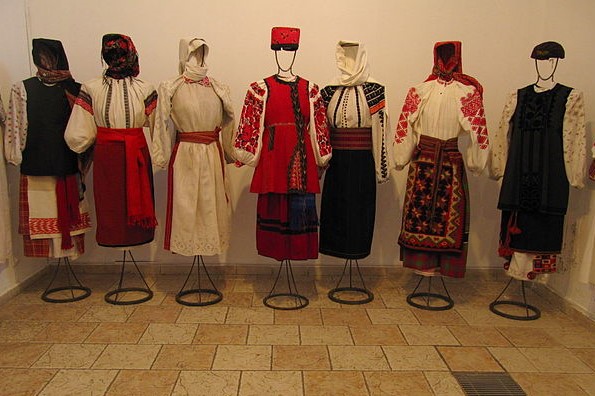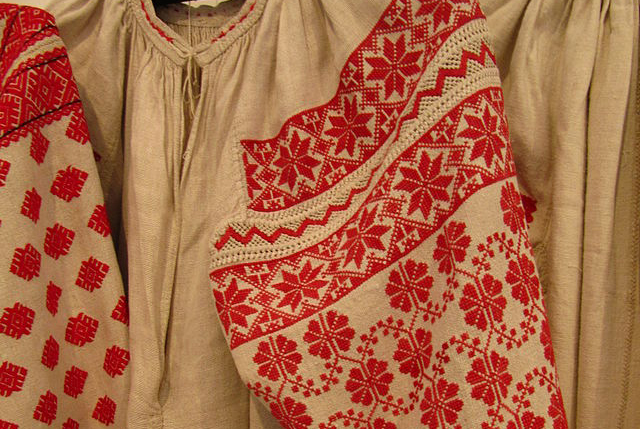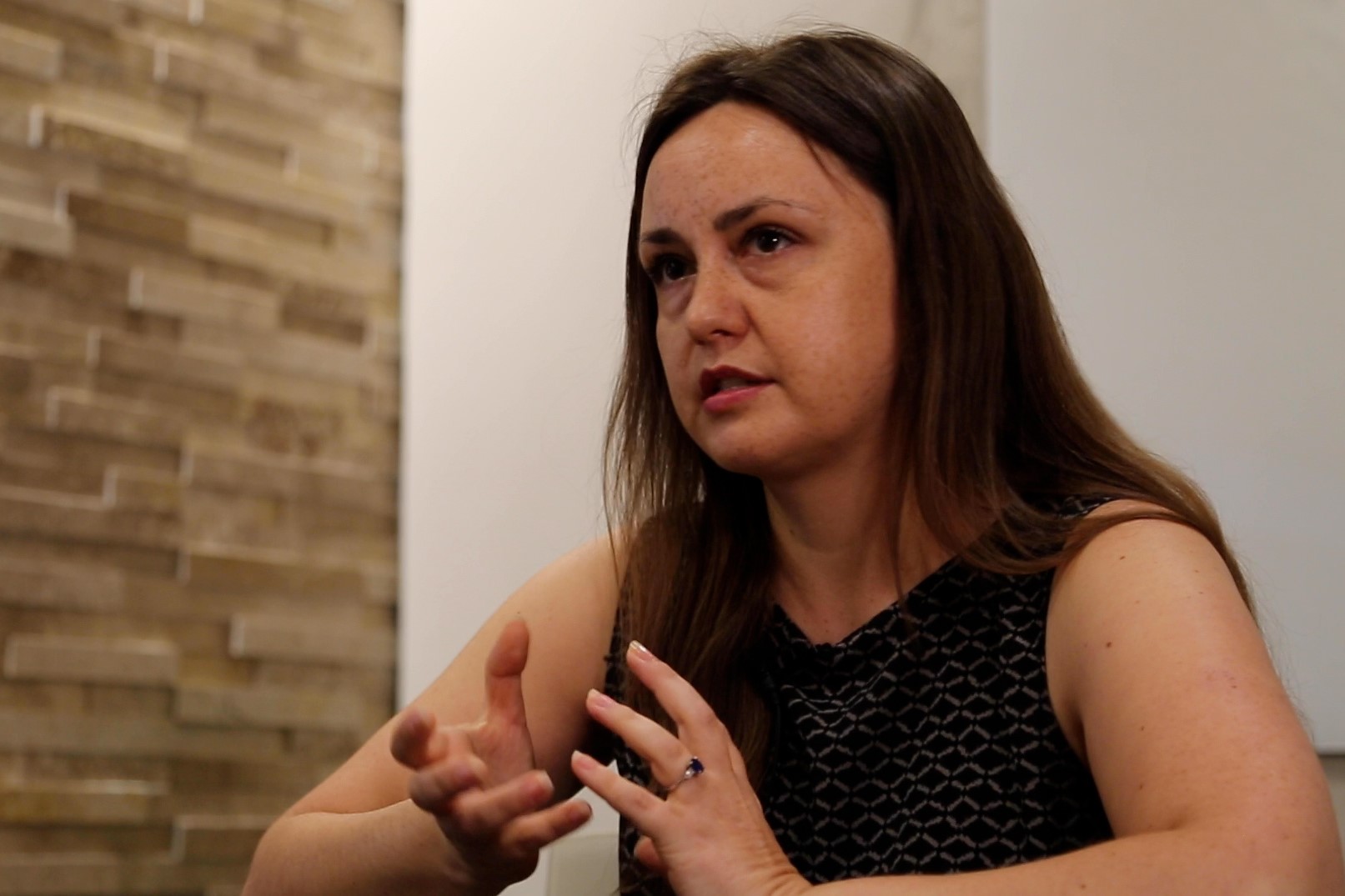 Visual documentation of cultural traditions like these is just one kind of data being maintained in a cloud space created and closely guarded by Voloshyna, Turner, and a small group of volunteers.  
"We can't protect life, but we can help protect history, culture and data," Turner said.  
Professionals from one of the major space centers in the U.S. reached out to offer their support, and together with Indiana University IT professionals, they address the threat of Russian malware.   
"A researcher would be able to have their data in a drive that is then offloaded, scanned, cleaned of all malware and put back in the drive," Turner said.  
Turner declined to name specific organizations, departments or people, citing safety concerns.   
Voloshyna said, so far, the archive has 60 folders and is growing. A folder doesn't mean it's devoted to one person.  
"It can be a whole department at a university, a whole museum with folders by regions or by people who collected the material, it depends," she said.   
One example is the folksong collection of Ukrainian ethnomusicologist Marischka Marczyk. Though Marczyk now lives in Canada, her website containing more than 400 folksongs was targeted and the songs removed.  Marczyk has since restored the folksongs to her website, and Voloshyna said she has facilitated Marczyk in backing up her collection in the cloud archive created by the American Folklore Society.  
According to Voloshyna, since Ukraine's independence from the Soviet Union in 1991, Ukrainians have worked to revive their cultural roots, and re-educate their own people about them.  
Voloshyna points to Petrykivka painting as an example – a traditional style of painting flowers and animals. The centuries-old style is distinctive in its use of natural dyes and a white background. During the Soviet years, Russia "edited" the style, employing a black background and, for example, changing brushstrokes and incorporating highlights. Voloshyna said objects painted in this revised style were mass produced in Soviet built factories and sold as Ukrainian.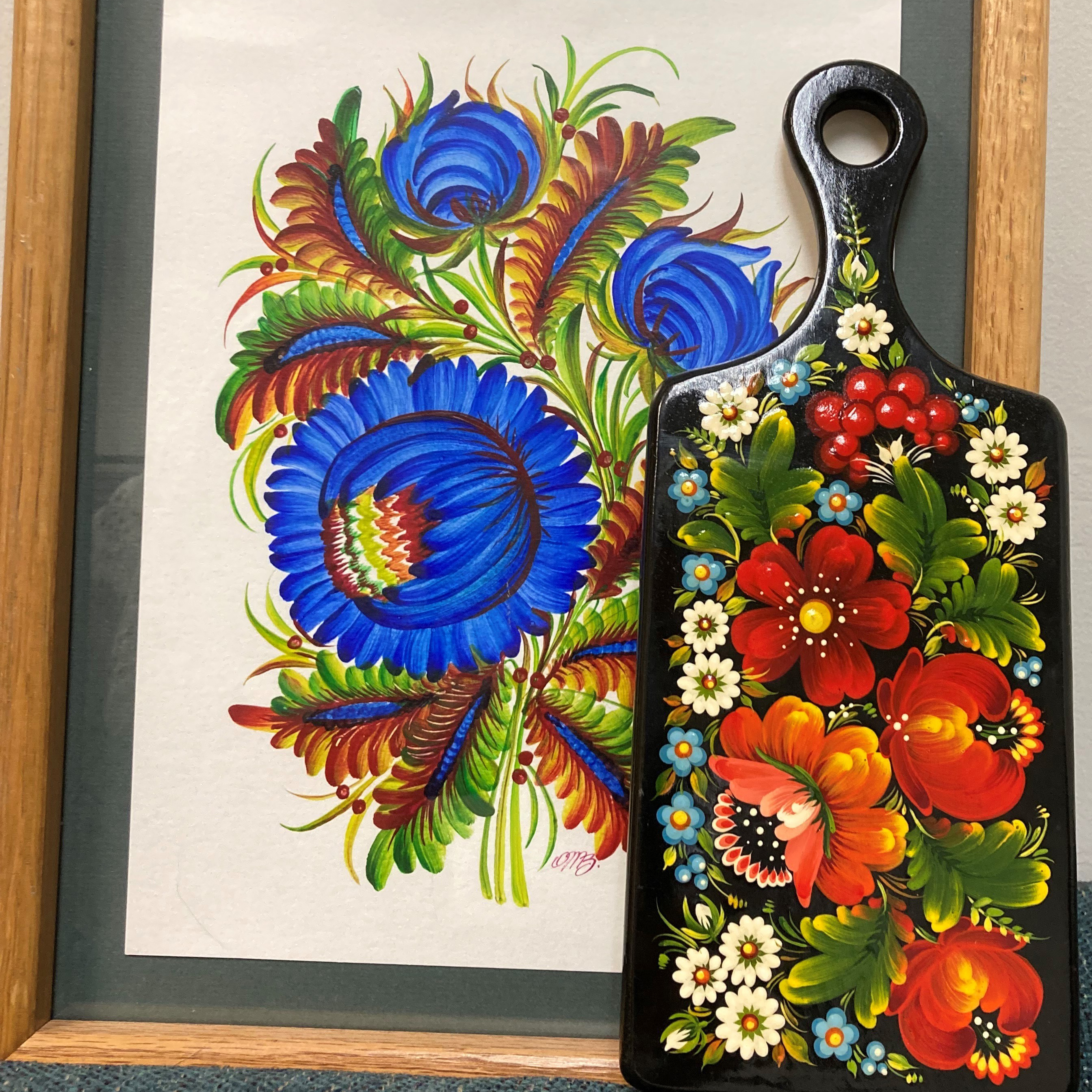 "People who have been working in the areas of ethnomusicology and folk arts in Ukraine have always realized how important their work is," she said, "because we have this trauma of everything Ukrainian being banned for generations and centuries." 
It's not only the propaganda undermining the existence of uniquely Ukrainian culture.  
"If the tradition bearers themselves are killed, who is going to practice the tradition?" she asks. 
The current Russian invasion has intensified Voloshyna's sense of her role in preserviing what is truly culturally Ukrainian.   
"I've always liked what I'm doing, but now it's not about what I like or don't like—it's what I have to do now," she said. "This is also my frontline, my own frontline-- to educate people, to do research in the area of ethnomusicology and, you know, to claim what is ours."   
Voloshyna said preservation efforts like the one through the American Folklore Society and others are important both for Ukrainians living abroad and those still in Ukraine.   
"There will be a lot of work to rebuild the country on all fronts," she said.   
Other cultural preservation initiatives include Saving Ukrainian Culture Online (SUCHO) and the Smithsonian Cultural Rescue Initiative.