While women's athletics continue to lag in terms of funding and viewership, the gap is narrowing. IU Athletics is celebrating 50 years of Title IX with a year-long program of events.
IU Vice President and Director of Athletics Scott Dolson spoke at last Tuesday's kick-off reception at Henke Hall of Champions.
"This anniversary is a great time for everyone to reflect on not only the strides we have made during these last 50 years," Scott said. "But also the work that we still have ahead."
Indiana senator and IU alumnus Birch Bayh co-authored Title IX June 23, 1972. The law prohibits sex discrimination in educational programs that receive federal funds.
The 37-word text expanded access to higher education for women in the United States and effectively enabled women to compete in intramural sports.
Women's basketball stands out as one of IU's most successful teams, ranking in the top ten nationwide according to this year's NCAA and ESPNW polls.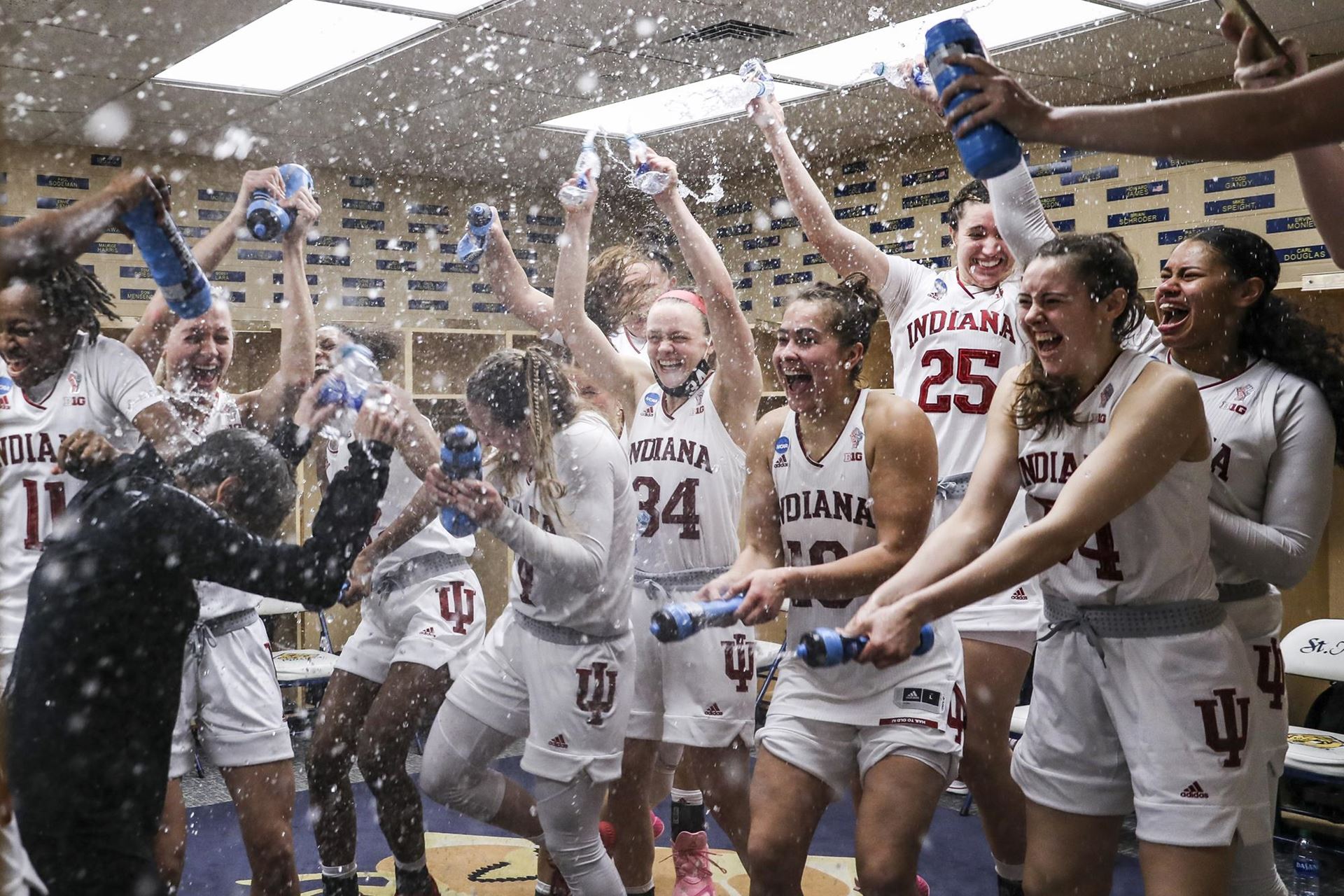 In a video shared by IU Athletics, Coach Teri Moren spoke with team member Nicole Cardaño-Hillary. "I wouldn't have had the opportunity to play college basketball without Title IX," Moren said. "I probably wouldn't have even had the opportunity to go to college without Title IX."
Implementation of Title IX continues to evolve within a national discussion on gender identity. Attorney and Kelley School lecturer Stephanie M. H. Moore says IU has done well in terms of implementing Title IX, but interpretations of the law remain contested.
"Whether it's the legal obligations or the ethical obligations, IU is trying to meet those aspects no matter what they are," Moore said. "They're changing, they're ever changing, they change every year based on what comes down from the political administration that's in power. The university works to meet those for the benefit of everyone involved."
The 2020 Supreme Court Case Bostock v. Clayton County expanded Title IX to protect transgender and nonbinary people from discrimination in education and the workplace. President Joe Biden followed suit in January 2021 with an executive order advancing gender equality as a human right.
However, some states have passed laws challenging those decisions. Last month, Indiana lawmakers overrode Governor Eric Holcomb's veto on a bill which barred transgender women from competing in public school sports.
Moore says such challenges and a right-leaning supreme court could throw Title IX coverage into question.
"That has caused a direct conflict between the interpretation of the Department of Education and Joe Biden's executive orders, and then states that have these laws that they're considering or are actually in the books," Moore said.
IU's Title IX policy statement specifically prohibits discrimination "based on a perceived lack of stereotypical masculinity or femininity."