Groups such as Moms Demand Action protested this month to raise awareness against gun violence after a school shooting in Uvalde, Texas killed 19 children and two teachers in May.  
Indiana schools have increased security efforts in the last decade but some school officials feel there's only so much they can do to protect kids in classrooms.
Jay County School Corporation approved plans in 2018 that involved prevention, hardening, and arming its buildings. "Arming" meant giving some teachers access to guns.   
Superintendent Jeremy Gulley said the measure was necessary in their rural district, where police response times are slower.  
"So we provided an armed response capability with trained staff who volunteered for that purpose in schools to be able to access a firearm and stop the killing," Gulley said.
The measure is controversial, but Gulley feels there was no other choice.  
"Our mission is to teach and care for kids. So it is a burden. But it's necessary now in the world we're living in and we're going to keep kids safe."
Jay County got grant funding from the state, which covered some costs. They also received support from local government and outside groups like the Sandy Hook Promise.   
Gulley said their anonymous reporting system is a surprising success. He added more than 500 tips were sent since implementation four years ago. The tips go to a call center they contract with in Florida. 
"It goes straight to the dispatch center in our county, 911 center and officers can be dispatched to a home to help whoever needs help. A lot of bullying has been prevented through it, information that people can report to us like that."  
Indiana's 2018 guidance for school safety included anonymous reporting, and recommended use of a service run by the Indiana State Police. 
Other measures are simpler - like having room numbers visible from the hallway, rather than attached directly to a door. That way, emergency responders can navigate the building faster.  
Gulley isn't alone in his desire to harden schools to make them more secure.  
Paoli Junior/Senior High School principal Ed Wagner said it's tough to find a balance between being overly cautious and not cautious enough.  
"It needs to the extreme, but where kids feel comfortable." 
After the Parkland, Florida school shooting, the state of Indiana offered schools metal detector wands. Wagner said he routinely uses these as kids are getting off buses in the morning, mostly to catch pocket knives or vape products.  
But he doesn't see the wands as a realistic solution for larger schools searching for threats. 
"I don't know how you can effectively use a wand on all those kids," he said. "I'm just being realistic." 
The school has a camera system, and Wagner can see the feed in his office. Escalated smoke detectors have been installed in the bathrooms; they alert him and other staff when tampered with. They can pick up on abnormal air quality.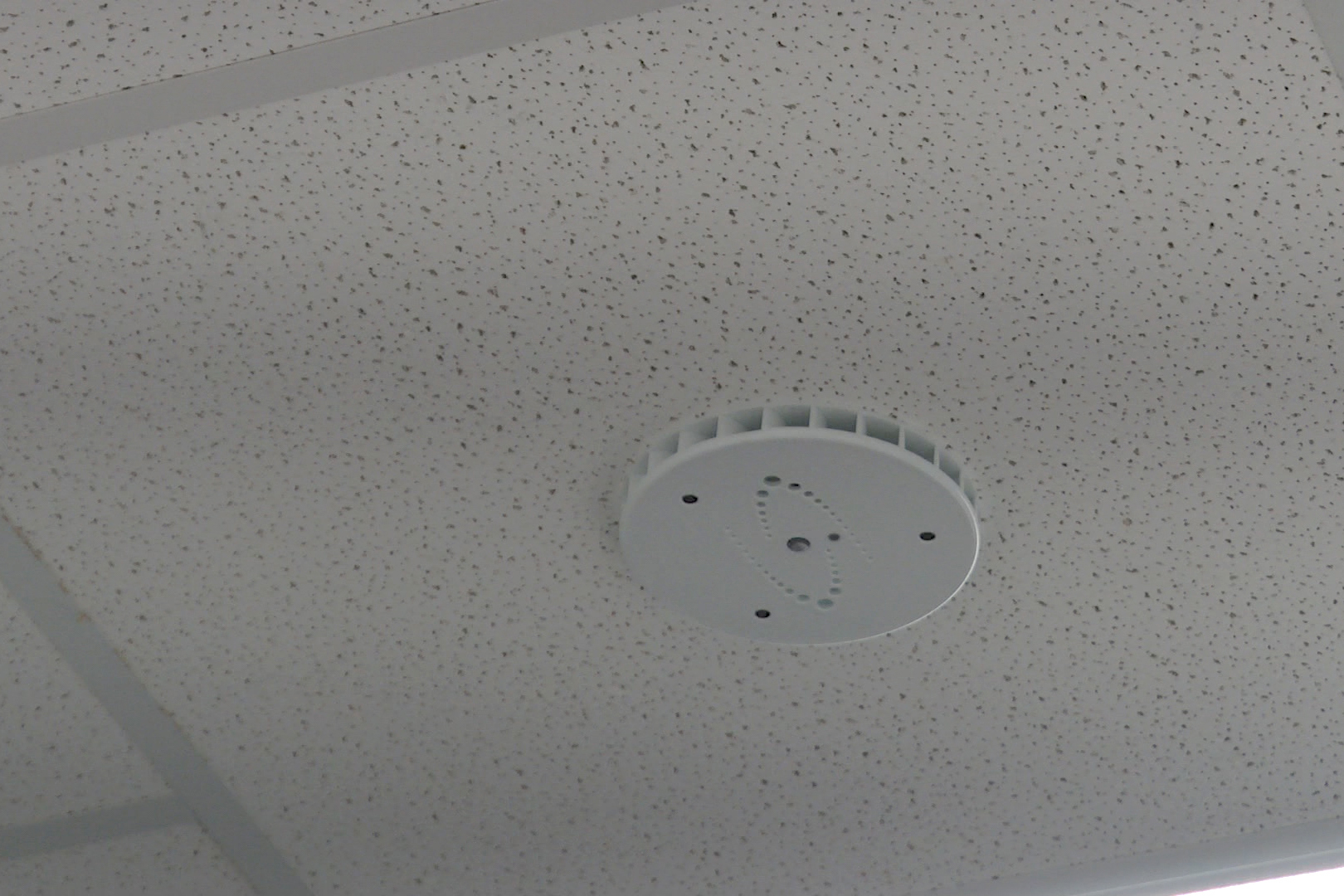 Next, Wagner wants an alert system for when doors are propped open that shouldn't be.  
Tracy Caddell is a Ball State University professor for educational leadership and a former school superintendent. He sees these efforts as earnest. But he said they miss the mark.  
"We will take any type of safety measure, certainly from school resource officers, to cameras, to having only a certain number of doors being open in the schools," Caddell said. "But it's not really getting to the root of the problem. The root of the problem, are the proliferation of guns in our society." 
He doesn't agree with arming teachers, and wants solutions centered on people. He said relying on grant funding means schools don't always plan long term – which can make investment in technology rather than counseling and staffing more viable. 
The incoming president of the Indiana School Resource Officer Association, Julie Quesenbery, also prefers investing in people. She sees Indiana's new laws requiring specialized training for SROs as encouraging.  
"It's so critically important for school resource officers to know those things and how it is that we should work alongside of students that have endured trauma, are currently going through various traumas," she said. "And how it is that we can come alongside of them and help, not aggravate a problem."
The Indiana Department of Education published school safety recommendations in 2018, which included increasing availability of grant funding to be spent on school security.   
The action led the state legislature to approve more than $14 million in 2019, almost twice as much as the year before. Most of that money was spent on equipment.
In 2022 more than $13 million was administered through School Safety Grant Applications on school resource officers – compared to about $5 million on equipment.