The rise in construction costs is affecting the ability of Habitat for Humanity of Monroe County to build affordable homes for eligible families.   
The non-profit sells the homes it builds at the assessed value, then provides affordable loans at no more than 30 percent the owner's monthly income.  
"If we're having to spend a lot upfront to build houses, then it's taking us longer to recoup those funds," said Wendi Goodlett, president and CEO of Habitat for Humanity of Monroe County. "That just slows down the process of how quickly and how many families we can house."   
According to a report by the National Association of Home Builders, building material costs have increased by 35.6 percent since the start of the pandemic. That includes a 4.9 percent increase since the start of 2022.   
But the costs don't stop at building materials. Habitat is required to hire subcontractors for things like electrical, plumbing and earth work. 
"All of those extra costs that they're taking on, then get forwarded to us," site supervisor Sarah Woolford said.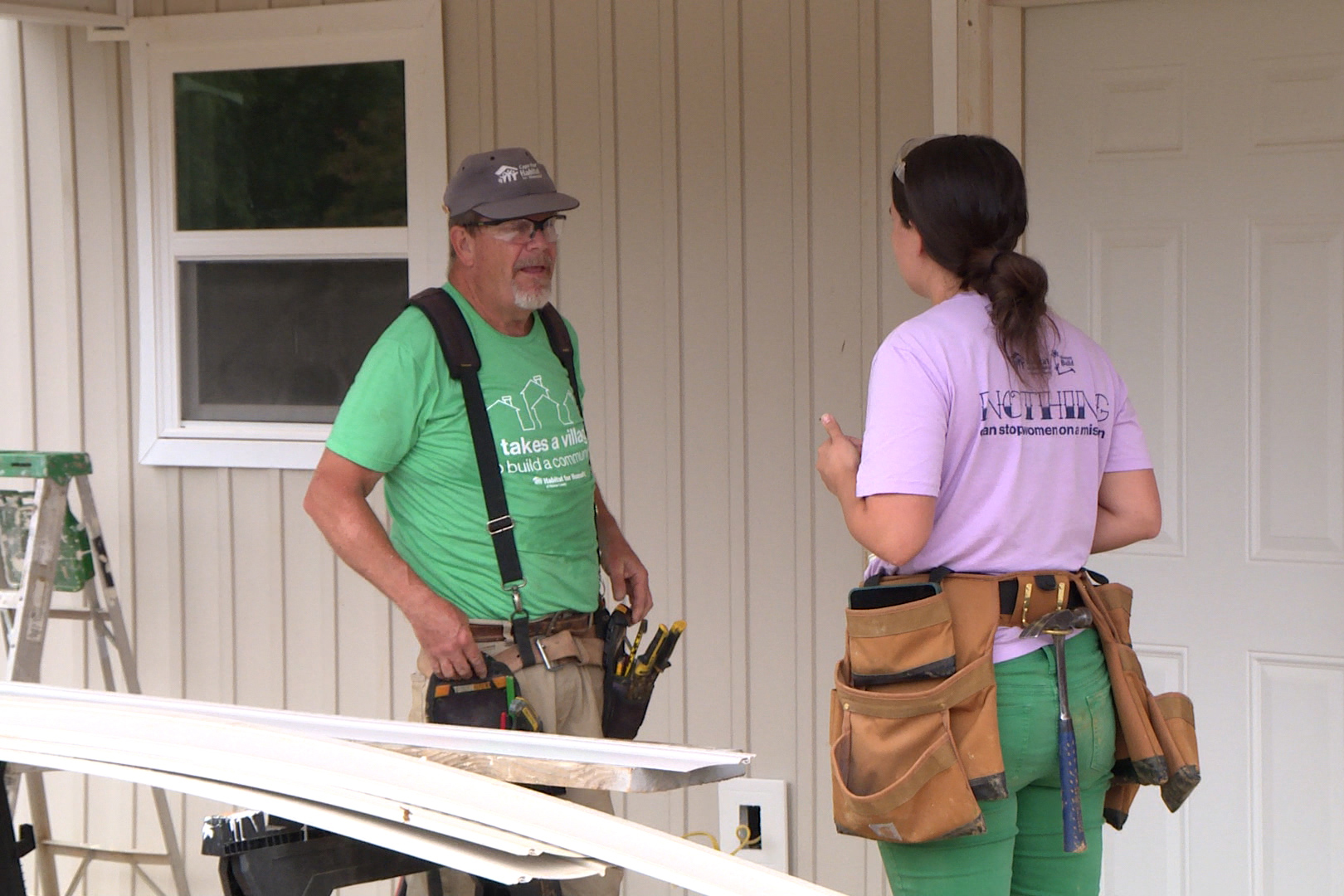 Woolford is working on three houses in Habitat's Osage Place, a new neighborhood by RCA Park. She said that subcontractors are necessary, but they also act as another added expense.
"All mechanical, electrical, plumbing, earthwork, all of that has to be done by someone that's licensed in Monroe County," Woolford said.  
 Donations Habitat receives can help curb the effects of these costs. For example, through a program called the Home Builders Blitz, local subcontractors and builders donate their labor.   
Habitat continues to build, even with the cost increase. Osage Place is wrapping up phase one of operations, which includes 30 new houses for families in need.   
A lot remains up in the air for the organization. Goodlett said multiple avenues for help are being explored.   
"So it really is a community wide effort for us to be able to continue doing our mission here," Goodlett said.   
Habitat for Humanity of Monroe County will open its application window again on June 21.