City council approved an agreement Wednesday with Meridiam, the company interested in building a high-speed internet system in Bloomington.  The council also delayed the Johnson Creamer apartment project until later this summer before recessing for summer.
Meridiam Project
High-speed internet is coming to almost all of Bloomington, and a new internet service provider could offer it in town before the end of the year. Bloomington's project is attached to plans for a similar network in Columbus, Martinsville, and Shelbyville.
The Council voted 8-1 in favor of establishing a tax increment finance (TIF) district for Meridiam's open-access, fiber optic system. The project promises to bring 1 Gigabit per second to at least 85 percent of Bloomington within the next three years.
Overall, the company will invest $50 million in the system, but will receive more than $10 million in tax credits.
Councilmember Ron Smith said Bloomington is not capable of building its own system, and that the Meridiam investment is necessary.
"You look at it and they're taking all the risk," Smith said. "If we did it, we'd have to take out a $50 or $70 million bond, and if it went belly-up, we'd be on the hook for that."
Creating a TIF does not raise taxes for residents, but it means the city is forgoing a certain amount of taxes in the future.
READ MORE: Bloomington plan commission OK's broadband project, council to vote Wednesday
City staff said Bloomington will have a say if Meridiam chooses to sell the project after 10 years; the company says it has never sold a project. Additionally, the city takes ownership if Meridiam abandons its work.
Meridiam is an international public infrastructure developer based in Paris. It is not providing internet, just building the fiber system. Instead, it will exclusively lease the system to another company for at least five years. If the ISP achieves a 35 percent market share and other equity benchmarks, the exclusivity period can be extended by two years.
After the exclusivity period, any ISP will be able to lease the infrastructure.
Bloomington said Meridiam is a good match for the project because it shares similar goals with the city. Meridiam is a benefit corporation under French law, which means it must focus on social issues as much as profit.
Councilmember Dave Rollo voted against the project, saying he wanted more time. He pushed city staff on why Meridiam's contract is for 85 percent of residents when Comcast says it already services 98 percent of the city.
"Essentially what we're doing is intervening in the marketplace through a form of tax abatement to give preferential treatment to a company that has committed 85 percent coverage, which I feel is insuffucuent," he said. "It doesn't meet my idea of equity. It isn't internet for all."
Meridiam said it is committed to getting as close to 100 percent as possible but cannot guarantee complete coverage. City staff said this is because geographic or environmental issues could arise during installation. The contract requires that Meridiam document areas it is not servicing, and an independent third-party will verify the connection issue.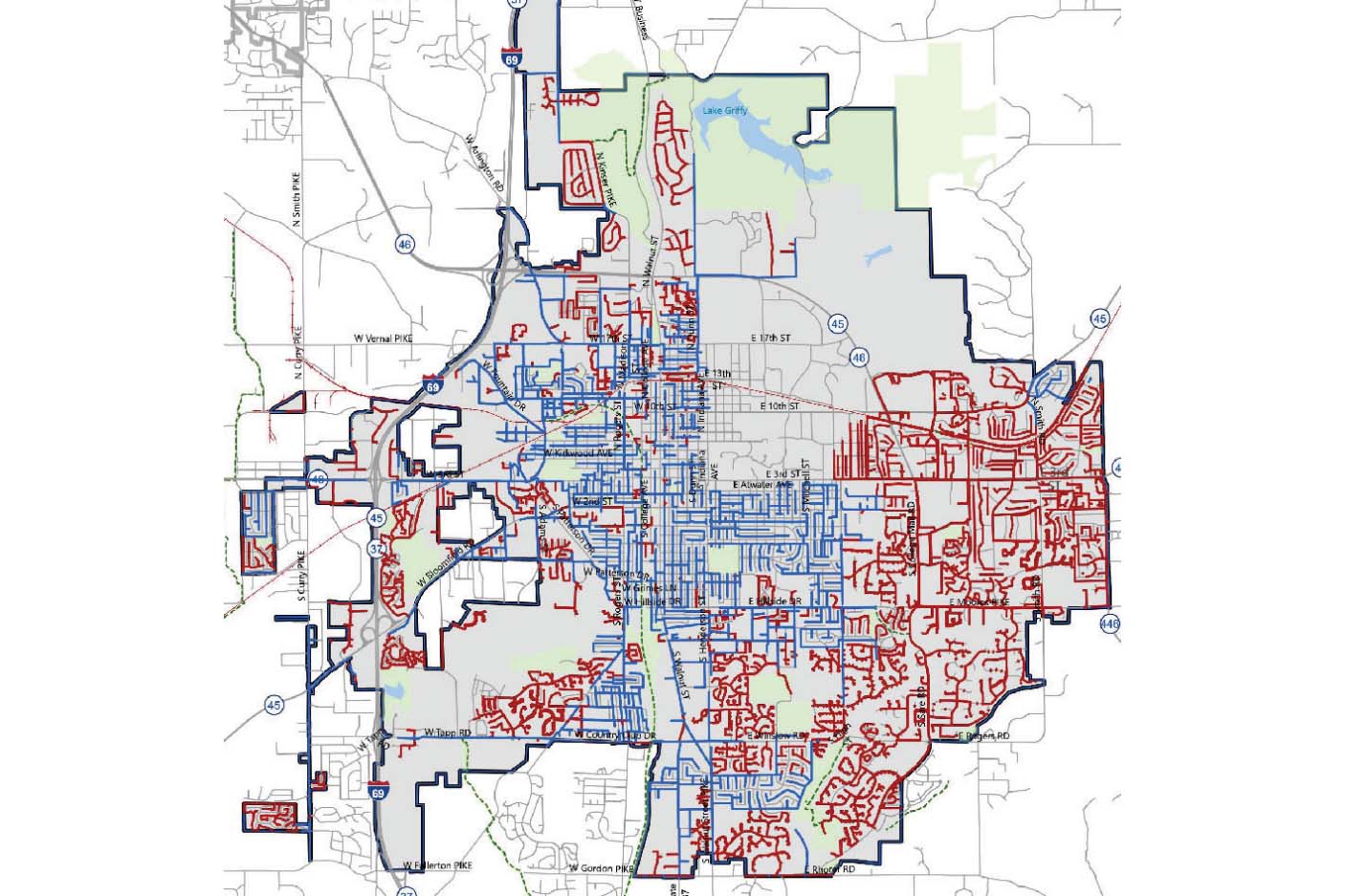 Currently, AT&T, Comcast and Smithville provide internet in Bloomington. The city attempted to work with these providers starting in 2016 but said they did not align with the city's goals for digital equity, net neutrality, and fiber to the home. As a result, Bloomington will welcome a new ISP on Meridiam's network. This ISP, along with future companies, will have no control over the placement of fiber.
Mike Wilson is public relations director for Comcast in Indiana, and he says Xfinity already serves 98 percent of residents with speeds up to 1.2 Gigabits per second.
"We're not promising 85 percent, we're there already," Wilson said. "We're not promising one gig, we're there already." 
He said Comcast has offered income-constrained residents $10 monthly service for more than a decade. Since the inception of the Internet Essential program, about 2,000 Bloomington residents participated. 
Wilson said Comcast would never be interested in using an open-access model.
"We're working on what we think is the premier network," he said.  "We don't want to get behind an open access network just because we already ubiquitously serve Bloomington."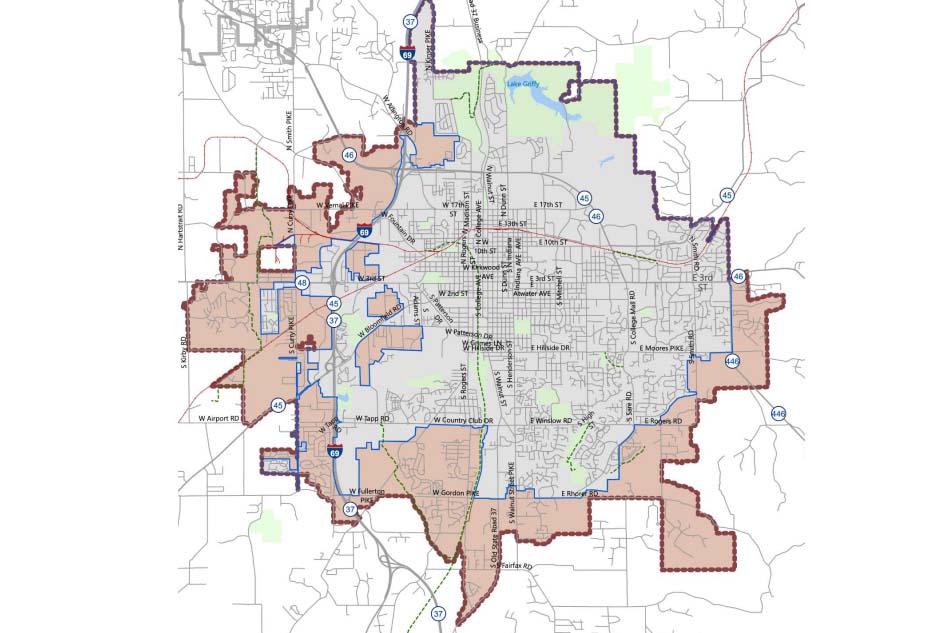 Councilmember Steve Volan said he understands the other ISP's position.
In 1995, Volan founded Bluemarble, the first ISP in Bloomington. At the time, the internet was routed through analog phone lines. Other providers began offering internet access in the Bloomington calling area within years.
By the end of 2000, Bluemarble had invested in an early form of broadband connectivity known as DSL. The equipment was co-located in a room with other service providers, including Ameritech, which later became AT&T. Ameritech owned the infrastructure, but eventually refused access to competing internet providers.
Volan said times have changed dramatically since the early days of internet connectivity.
"But what has not changed is the desire of incumbent companies to avoid or squelch competition," he said. "I was once one of those, too." 
Additionally, a proposed digital equity program will provide 250 megabits per second for $30 per month to low-income residents. Once combined with the Biden administration's Affordable Connectivity Program, which will cover $30, qualified residents can receive internet at no cost.
Bloomington plans to invest $1 million in the project's digital equity fund. Meridiam plans to contribute $85,000 annually for the next 30 years.
READ MORE: Bloomington advances plan for city-wide high-speed internet 
Councilmember Kate Rosenbarger asked how the new ISP plans to get more people signed up for federal subsidy programs if current providers are struggling to reach qualified residents.
Bloomington information and technology director Rick Dietz said the new ISP and Meridiam will establish a local office with a full-time position dedicated to digital equity.
"Instead of just handing out pamphlets and throwing them around, they will actually have boots on the ground," he said. 
The Bloomington Redevelopment Commission will now meet July 5 to formally approve one piece of legislation relating to the project's TIF revenues. 
Meridiam plans to begin laying fiber later this year, with some residents online before 2023.
Creamery Apartments
At the request of the property owner, Peerless Development, council voted to delay a final decision on an alley vacation to July 20. Approving the vacation would essentially greenlight the Johnson's Creamery apartment project.
READ MORE: Smokestack apartments in limbo: Bloomington council delays alley vacation, public art vote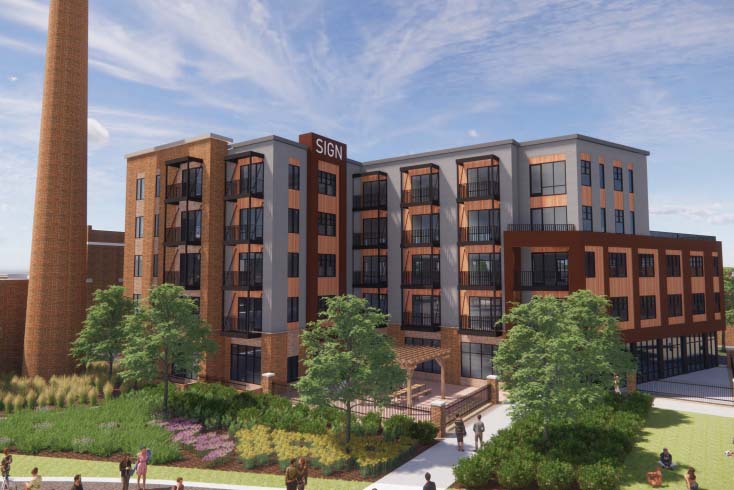 Historic Preservation
Council voted 8-0 to establish a historic district around the Bloomington National Savings and Loan Association at 200 E. Kirkwood Avenue.
The 1960s-era building is owned by Bailey 8 LLC, which was planning to demolish the building for a denser commercial/residential facility. The owners are not opposed to building above and around the historic bank, but it will be more expensive than starting with a clean slate.
Police Salaries 
Council approved an ordinance to increase Bloomington Police Department probationary officer base pay by $4,000, as opposed to offering $4,000 in retention bonuses. The legislation also adds $5,000 bonuses for newly hired, certified officers, and $3,000 for newly hired, non-certified officers.
In total, BPD has $250,000 dedicated to the incentives.
Jack Hopkins Funding
Finally, council voted to allocate $338,965 to various local organizations through the Jack Hopkins Social Services fund.
Click here for a full list of the organizations.
These one-time funds have been awarded to 28 agencies to continue their community efforts. 
City council is now adjourned for summer recess and will not return for a regular session until July 20.