Annexation reform might have to wait another year as Indiana legislators grapple on how cities can stretch their boundaries without losing public support.
Senate Bill 73 would essentially flip the current annexation process. The proposed bill states Indiana municipalities could proceed with annexation after gaining approval from 51 percent of homeowners in the annexed area. 
Currently, after city council passes an ordinance to adopt an area into the city, 65 percent of opposing residents can overturn the annexation during a remonstrance period. If more than 51 percent opposes, residents can challenge the annexation in court. 
Bill author Sen. Philip Boots (R-Crawfordsville) says the proposed legislation is a fairness issue. "The burden should be on the city, not on the individuals who are being annexed," he said.

Boots says the current method is taxation without representation - a common theme heard at public forums during Bloomington's annexation proposal this past year.
City council adopted seven areas for annexation in September. Five of the seven areas were dropped from annexation after the remonstrance period by an intensive door-to-door campaign organized by area residents.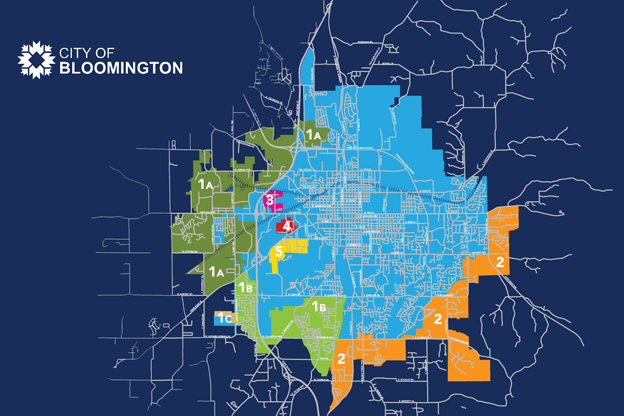 Founding member of Monroe County Residents Against Annexation Colby Wicker says now opponents have to find a lawyer to fight annexation in the two areas that didn't reach the 65 percent threshold. 
"He must be a pretty fine lawyer because he wanted $30,000 in retainer fees. We don't have that type of money. And so that puts us at a distinct disadvantage when cities can have their own legal teams," Wicker said.

State law does require the city to reimburse $37,500 in reasonable litigation fees, but only if remonstrators are successful in court.
The city will likely fight the remonstrance based on uncounted waivers. Waivers are agreements property owners signed that prohibit them from challenging annexation in exchange for city services, such as water and sewer. 
READ MORE: Pushing City Limits - Bloomington Annexation Coverage
The city says all waivers should count despite a 2019 state law that invalidates waivers more than 15 years old. The proposed legislation would eliminate remonstrances and remonstrance waivers after March 31. 
Bloomington Mayor John Hamilton says cities need to grow rationally and appropriately. 
"I'm afraid the legislature tends to have a kind of rural bent that wants to keep urbanized areas from joining the city. But I think if rational minds prevailed, we can develop a system," Hamilton said.
The bill passed the Senate 35-12-2, but was tabled by House Local Government committee chair Rep. Dennis Zent so legislators can gather more information.