Bloomington City Council members are set to vote Wednesday night on the seven areas up for annexation. 
The city has removed the northernmost Area 7 from the original annexation proposal. The council removed 91 parcels August 31st from the southeast Area 2. 
Bloomington Mayor John Hamilton is proposing annexing 9,200 acres and 14,300 people into the city limits by 2024. 
"We've been working closely with the council, we've amended the boundaries several times – a couple whole areas have been eliminated, areas six, seven, and eight for those who follow,"  Hamilton said.
READ MORE: Pushing City Limits: Bloomington Annexation Coverage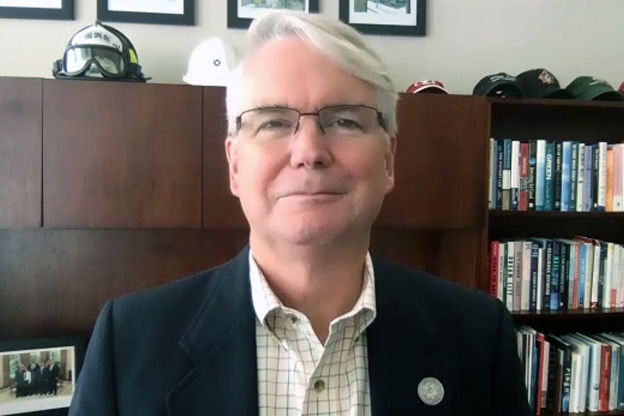 The original eight areas are covered in eight ordinances city council will consider. Proceedings include public comment. If necessary, the meeting could resume another day.  
The council also will consider seven resolutions that would update the fiscal plan for each proposed annexed territory.
Hamilton says it's not likely council members will make more changes, as the fiscal plan would need to be updated and that would force another council meeting for final vote. 
"They had to be and were considered ten days ago or so to be able to let us get the ordinances into final passing position," Hamilton said.
READ MORE: Annexation Petitioners Going Door To Door; Mayor Says Remonstration Could End Up In Court
If the city adopts one or more annexation ordinances, landowners within the annexation area have 90-days to file with the county auditor to remonstrate, or protest, the annexation. 
If 65 percent of the landowners in an area remonstrate, then the annexation is invalidated. If 51-percent of the landowners remonstrate, then they can fight it through the court system. 
Monroe County Auditor Catherine Smith says she could have results as early as mid-January. 
The council meeting is scheduled for Wednesday at 6:30 p.m. on Zoom.