Students are returning for the start of another school year, the I-69 substantial completion date is pushed back, more on the dispute between the city and county over the convention center hotel developer and the city's $6 million investment into affordable housing.
On this week's installment of Ask The Mayor, Bloomington Mayor John Hamilton addresses these issues and more. Listen to the full conversation with Indiana Newsdesk anchor Joe Hren by clicking on the play button above, or read some of the questions and answers below. A portion of this segment airs 6:45 and 8:45 a.m. Wednesday on WFIU.
This conversation has been edited for clarity and conciseness.
Hren: I want to follow up on reporting we did on the dispute between the county and city on the Memorandum of Understanding for the convention center expansion.
Hamilton: I'm disappointed the county pulled out of the MOU, I think they'll be back quickly. The county led this process and jumped in to pass the tax. At this point, it's clear the city and county need to be full partners. The city is going to pay essentially all the costs of the convention center through the food and beverage tax flowing through.
The county and city have a different view of the status of the hotelier. We're working that out and I'm confident we'll get to a good spot. But I guess the county had to step back and re-discuss among themselves on how to move forward.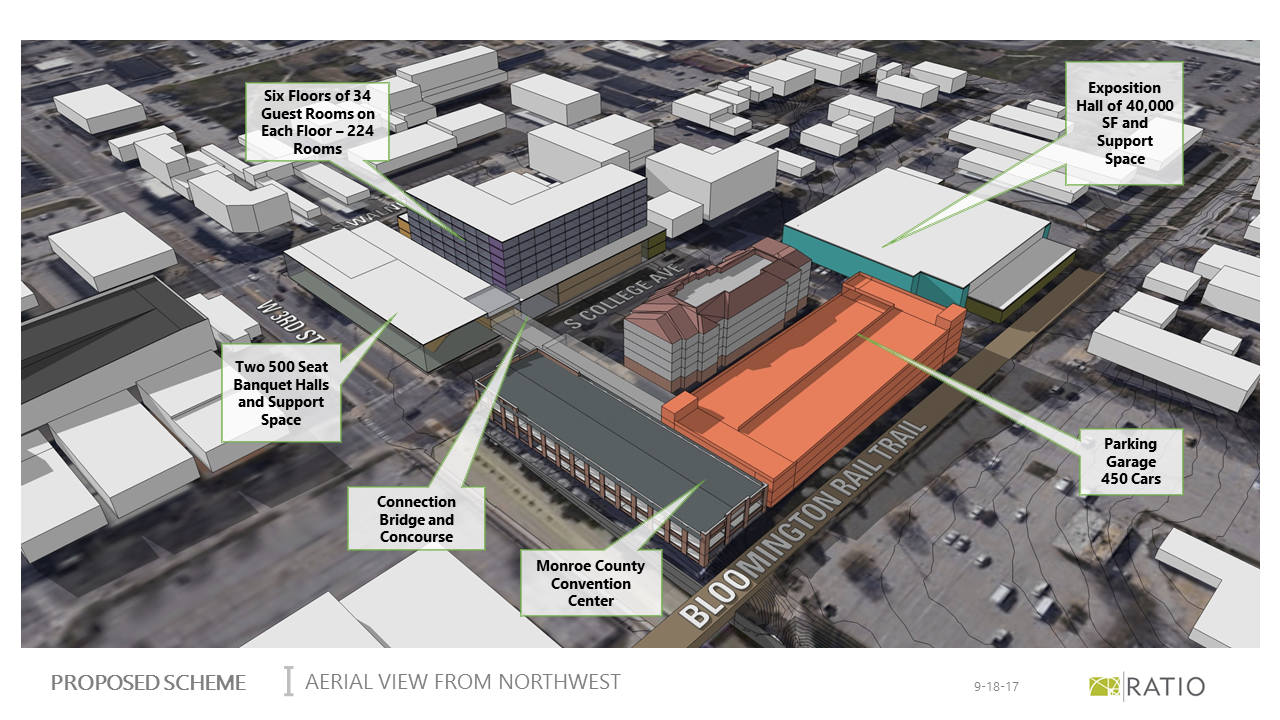 Hren: So those discussions you had with the proposed hotel developer, you don't think that violated the MOU?
Hamilton: No, we've had contact with that hotelier from this office, we've had contact from other hoteliers that reach out to the office. It's very typical for hoteliers interested in a city to contact the mayor. I reached out to the proposed hotelier to tell them the status of where things were. The county knew I was going to do that. Some of them didn't want that, and I appreciate they have a different view, but I've been pretty clear the city needs to have a very open process to pick the right partner.
The hotel that is looking hard at the city is a terrific, high quality, potential hotelier, but they're not the only one and we need to make sure we get the very best partner.
Hren: A year ago there was discussion about the mayor's office negotiating a deal with Graduate Hotel – a right of way in exchange for public art, some city leaders said you weren't following procedures while your office said why can't we have these discussions… is there a fine line here of interpretation?
Hamilton: As the mayor I think it's my responsibility to represent all of us, to be an advocate for the city. I'm not apologetic that I negotiated on behalf of our city with that hotelier to encourage to make an investment. Now we're going to get about $350,000 of public art, that's going to help.
Similarly with this hotel, I'm going to be a determined and energetic advocate for our community to make sure we get the best hotel partner that we can.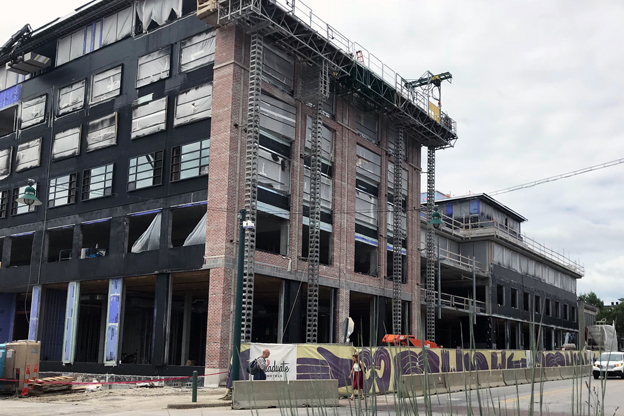 Hren: You recently announced $6 million in affordable housing by 2019. This topic comes up in all the cities we visit – that need for a variety of housing, what does $6 million get the city?
Hamilton: We've never had that kind of investment, in affordable housing. We have got to find a way that Bloomington works from all walks of life. The money goes to new resources to support affordable housing. We don't build a lot of affordable housing, but most of this is working with the private sector.
Our public housing authority announced plans that it was going to take 25 years to rehab the 300 plus units that we have of public housing, and the new leadership and board identified a way to hope to make that possible in five years.
Hren: This comes as the planning commission heard plans for a 1,400 bedrooms on the east side and north off 17th – both of those were moved forward without a recommendation or pushed back, the city needs housing but isn't sure how to move forward, the city needs more housing, but then not too dense, there seems to be a lot of conflict right now?
Hamilton: Our administration supported one of those and opposed one of those. Not every development is right. They have to be in the right place, the right size and those a complicated, messy judgments. We know roughly a thousand are moving into our community each year and we need to have places for people to live.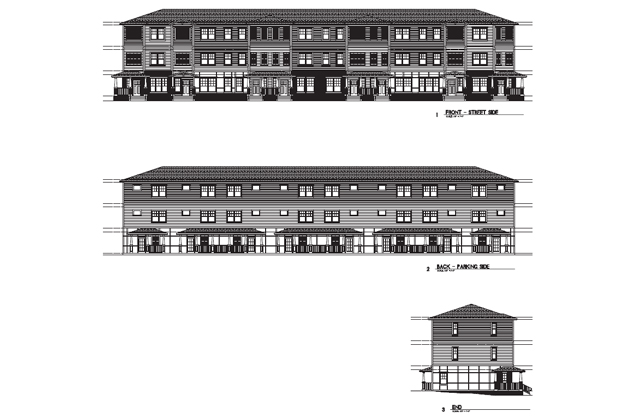 Hren: Brooke from Twitter writes in, it's been suggested that public internet access be treated as a public utility to counteract the loss of protections via the end of net neutrality. Is this something Bloomington can install in the near future?
Hamilton: I love that question, we're working very hard. Digital infrastructure is a fundamental part of our health and future of our community. I've not been content with it. We're going to keep fighting for it, there's lots of ways to skin that cat. One is municipal ownership, others are partnerships. It's a tough environment right now, but we're keeping at it.